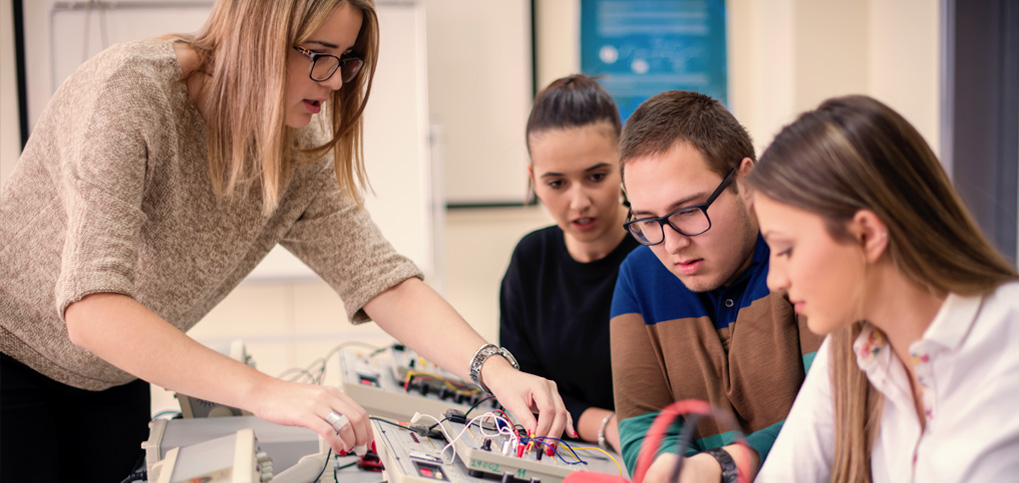 Even though we all go to school when we are young, the way schools are divided changes a bit from country to country. For example, in Spain, there are two main age ranges: Primary School (6-12) and Secondary School (12-18). However, the last two years of Secondary School are not mandatory and some students end up in Spanish Vocational Colleges.
As the last two years of school are not compulsory -what we call Bachillerato-, 16-year-olds can decide whether they want to stay in school or not. Most of the ones who do not, go into Vocational Colleges. In there, they can first study a Grado Medio and then, a Grado Superior. However, those who go into a Vocational College right after finishing Secondary School can automatically go into Grado Superior. These studies usually last 2 years and are focused more on the practical part of studying rather than the theoretical part of it.
But, what are Vocational Colleges really like? And what does Grado Medio or Gradio Superior mean? Keep reading to find out!
Spanish Vocational Colleges
Spanish vocational colleges offer a wide range of programs, including healthcare, hospitality, technology, and more. These colleges provide students with hands-on training and practical skills that are highly valued in the workforce. With small class sizes and experienced instructors, students can receive individualized attention and support to help them specialize in their chosen field.
One big difference between vocational colleges and schools is that while education is mandatory in schools until students reach 16 years old, vocational training is voluntary. Students who are attending a Spanish vocational college usually are committed to their studies as they choose to be there, which is not always the case with school students.
Gradio Medio
Teaching in a Grado Medio program at a Spanish vocational college can be an incredibly rewarding experience. Grado Medio programs offer intermediate-level vocational training in different fields. As a Language Assistant in a Grado Medio program, you'll have the opportunity to work closely with students and help them develop their technical language skills, and prepare them to succeed in an international workspace.
You'll also have access to state-of-the-art facilities and resources, allowing you to create engaging and dynamic lessons that will inspire your students. At Spanish vocational colleges, teachers in Grado Medio programs are highly valued for their expertise and experience, and they play a crucial role in shaping the future of their students. So if you want to make a real difference in the lives of young people, consider teaching in a Grado Medio program at a Spanish vocational college.
Grado Superior: highest degree in Spanish Vocational Colleges
Grado Superior is the highest level of vocational education in Spain. These programs typically last two years and are designed to provide students with a high level of specialized knowledge and practical skills, preparing them for entry into the workforce or to pursue further academic study. Grado Superior degree holders can apply directly to university studies. At Spanish vocational colleges, Grado Superior programs are highly respected and valued for their quality and relevance, providing students with a comprehensive and practical education that prepares them for success in the 21st-century economy.
Teaching English as a Language Assistant in a Grado Superior program at a Spanish vocational college can be a fantastic opportunity to gain valuable experience and develop your skills in a dynamic and engaging environment. As a Language Assistant, you'll have the chance to work with motivated and talented students who are eager to improve their English language proficiency in a variety of fields.
Become a Language Assistant in Spanish Vocational Colleges
Our participants can be auxiliares in these Vocational Colleges as well. They will be surrounded by 16-year-olds or older. However, Language Assistants won't be expected to know about their specific studies, but help them with their professional or technical English. If you have always wanted to teach older students or adults, then Vocational Colleges are for you!
What is your favorite age range? Primary School, Secondary School, or Vocational Colleges?