Teach English in Spain
in a School Setting
---
ConversaSpain cooperates with more than 300 schools in the Community of Madrid, the Community of Castilla-La Mancha, and the Region of Murcia. It offers inspiring, challenging and rewarding opportunities to potential English language assistants from all over the world. With ConversaSpain, native English speakers can teach English in Spain as Auxiliares de Conversación in public schools in Madrid, Castilla-La Mancha or Murcia. Along the duration of the program, participants will receive support moving to Spain, health coverage, initial training, and advice.
Speaking Spanish is not a requirement to take part in the program. However, participants are required to be from a country whose official language is English. The conditions, as well as the monthly stipend, will vary depending on the region:
The program strives to unite Auxiliares de Conversación with a suitable public school in which they can come together and build a strong teaching relationship. The relation with the schools and placements within the program are fully managed by the Regional Education Authority. ConversaSpain provides participants with support while they teach English in Spain; from assistance during the application process to guidance through the initial move abroad and from pre-placement training to giving general advice about everyday practical matters.
Spanish skills are not required to participate. However, there are some conditions candidates must fulfill to take part in the program:
- Be native-level English speakers from Australia, Canada, Fiji, Malta, New Zealand, the Republic of Ireland, Singapore, Solomon Islands, South Africa, Tonga, the United Kingdom, the United States of America, and Vanuatu, or hold a C2 English certificate (CEFR) or equivalent from Austria, Belgium, Brazil, Bulgaria, Denmark, Finland, France, Germany, Hong Kong, Hungary, Italy, India, Luxemburg, Norway, the Netherlands, the Philippines, Poland, Portugal, Russia, Sweden or Switzerland.
- Hold a 3+ degree in any subject
- Be within the ages of 18-59
Important Information
Duration
8/9 months: Oct - May/June
Candidate's Requirements
– Be a native English speaker/
hold a C2 English certificate (CEFR) or equivalent
– Hold a 3+ year degree
– Be aged up to 59 at the beginning of the program
Monthly Stipend
€700, €875 or €1,000 (12, 15 or 16 teaching hours per week, 4 weekdays)
ConversaSpain Packages and Fees
–CS Support Fee:
· Madrid US$1,650
· Murcia US$1,395
· La Mancha US$1,195
–CS Support Fee & TEFL Certification:
· Madrid US$2,090
· Murcia US$1,835
· La Mancha US$1,635
–CS Support Fee & Immersion Week:
· Madrid US$2,495
· Murcia US$2,095
–CS Support Fee & TEFL Certification & Immersion Week:
· Madrid US$2,935
· Murcia US$2,535
Start your application process today
Fill in the online application form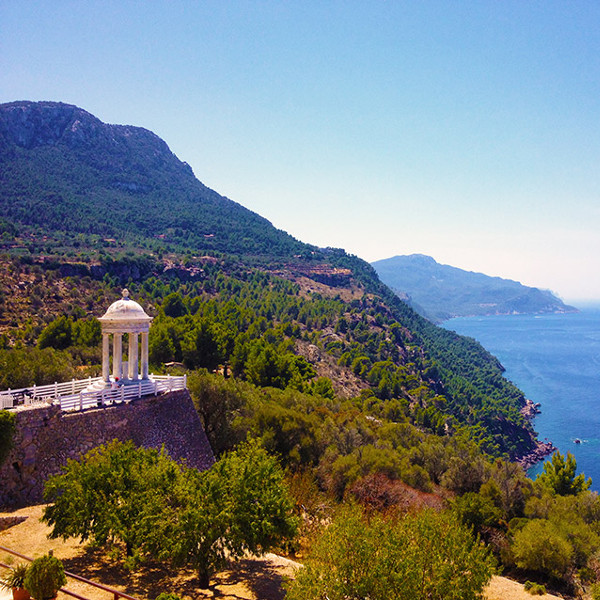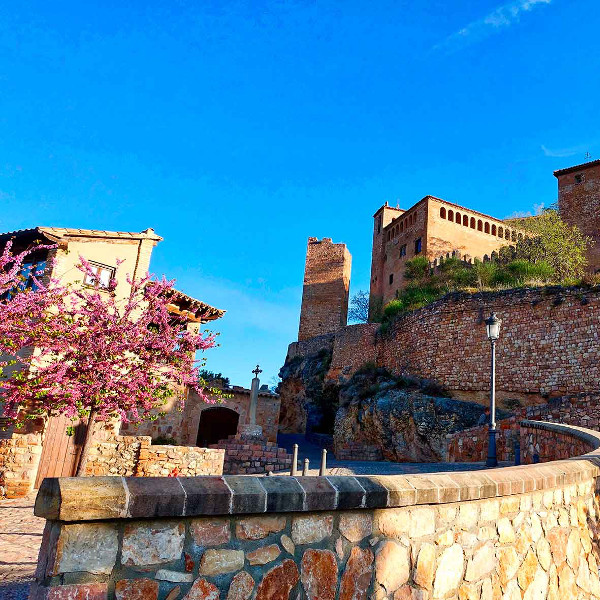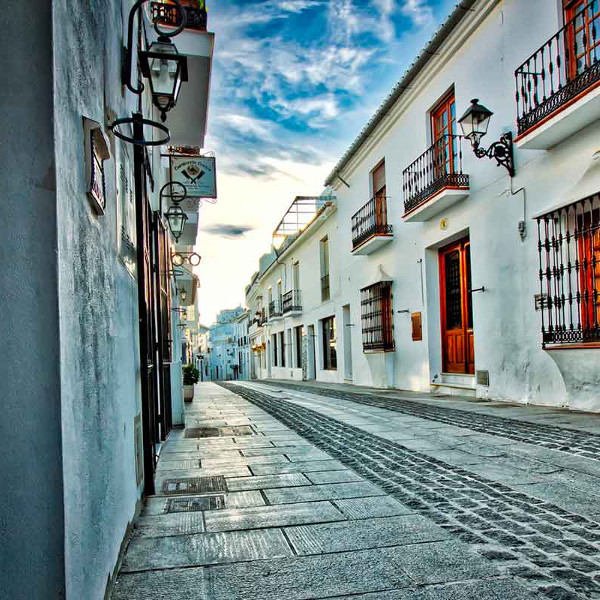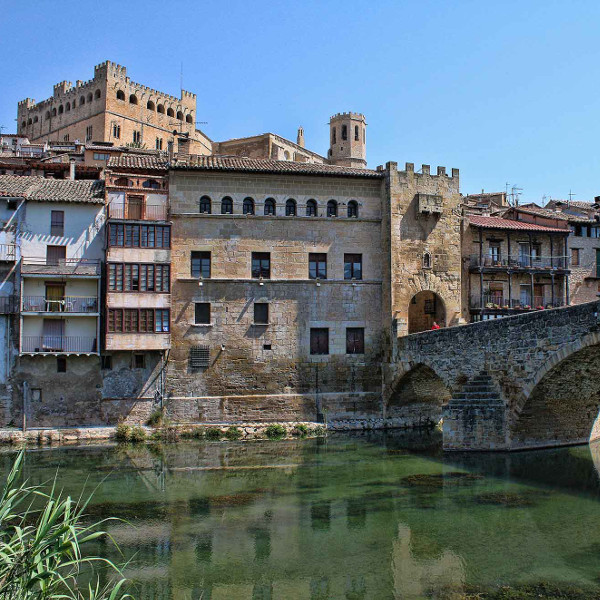 What are the ConversaSpain Auxiliares de Conversación Programs to Teach English in Spain?
ConversaSpain Auxiliares de Conversación programs are based in Spain. ConversaSpain cooperates with the Regional Education Authority of the Community of Madrid, the Community of Castilla-La Mancha and the Region of Murcia to incorporate Auxiliares de Conversación in more than 300 public schools. Created with the aim of providing high-quality experiences for hard-working and creative ESL teachers, ConversaSpain helps students in Spanish public schools with exposure to English from native speakers.
Teaching English in Spain with these programs is a great opportunity to live in Spain, discover a new culture, gain valuable experience, and make a change in life, and influence in others' lives. Participants help students gain the skills they need in order to achieve their goals, whilst simultaneously learning about the Spanish culture and way of life.
What's Included?
Pre-departure assistance provided concerning the visa application process, background checks or medical certificates
Help with the police registration process
Welcome Documents available on the ConversaSpain Online Platform: including tips, advice, and practical tools to get settled in your new destination, among others
Health coverage is included: (non-EU participants) / EHIC coverage (EU participants)
Orientation in the region where participants are placed: initial training and meeting with other participants
Access to a multimedia platform with lessons, resources, and information (just Madrid)
ConversaSpain support while in Spain
---
Testimonials
Neil O., Auxiliar de Conversación in a small town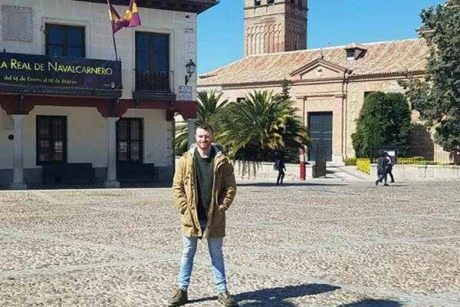 "I lived in a town about 30 km outside the city of Madrid. It is worth living here because it is much cheaper than Madrid (sometimes less than half the rent) and traveling to the city is convenient. I deliberately chose to live close to my school (5 mins on foot!). Public transport in Madrid is excellent, and if you are fortunate enough to be under 26, you can buy a special card for €20/month with unlimited travel on all public transport in Madrid (even as far as Toledo). Buses also provide a night service, allowing you to enjoy the nightlife without too much of a worry about getting home"
---
What Does the Role with ConversaSpain Entail?
With ConversaSpain, participants teach English in Spain to students in Elementary, Middle, and/or High Schools in different regions. Tasks and teaching activities will vary from day-to-day; but it is a supportive role. Indeed, participants aren't in charge of an entire class, nor are they responsible for students' final grades or any serious disciplinary action. ConversaSpain is looking for truly dedicated ESL teachers who can fully embrace their role in Spain and can demonstrate their ability to do the following:

Teach skills in reading, writing, listening, and speaking across a variety of levels. Assistants may be given resources and/or a textbook but will need to generate their own activities, which include all aspects of language learning.
Incorporate elements from their own culture in order to engage students and create fun, informative classes. This can be done by using realia from the participant's country or by teaching about celebrations and festivals from around the world.

Incorporate other subjects into their teaching. Subjects are not independent from one another. Sometimes it may be necessary or simply interesting to incorporate world history or music into a lesson.

Act as a role model for pronunciation and behave appropriately. Students will look up to their teachers; and participants are expected to represent both the program and their home country.
Assist with anything that other teachers might need. This ranges from exam assistance to sharing ideas; from assessing a student's needs to bringing new concepts to the curriculum. It may also include assisting teachers who might want to improve their English.

Take part in extra-curricular school activities.
---
What Can Participants Expect from the ConversaSpain Auxiliares de Conversación Program while Teaching English in Spain?
ConversaSpain's goal is to provide participants with the best support with non-school-related matters. Guidance and assistance will be offered from members of staff from both the school and the program. Whilst they teach English in Spain, participants receive a monthly stipend, which aids with living expenses.
ConversaSpain Auxiliares de Conversación Program: The Facts
---
Here is a breakdown of some of the important information to consider before applying for the ConversaSpain Auxiliares de Conversación program to teach in Spain:
All placements are managed by the Regional Government.
Teaching will take place in schools located anywhere in the the Community of Madrid, the Community of Castilla-La Mancha, and the Region of Murcia.
Placements last for 8-9 months: participants start official teaching on October and finish on May or June (specific dates TBC).
An Induction Meeting will take place in the capital of participating regions before the beginning of each program.
Participants will receive the same paid school holidays as other teaching staff. This includes Christmas (when applicable), Easter, and other local festivities, and it excludes the summer period.
The timetable will consist of 12, 15 or 16 teaching hours per week spread over 4 weekdays.
The monthly stipend is €700, €875 or €1,000, depending on the region.
Health coverage is included: private health insurance (non-EU participants) and EHIC coverage (EU participants).
Age group preferences are considered whenever possible, but specific placement preferences cannot be guaranteed
School activities will be held under the guidance of school teachers and tutors
What Does the Application and Placement Process Look Like to Teach English in Spain with ConversaSpain?
---
1. Apply via our website
2. Be invited to an interview if your profile is suitable for the programs
3. Receive an Acceptance Email if you are a successful candidate
4. Enroll in the ConversaSpain Program
5. With ConversaSpain support, start gathering the documents needed
6. Receive details of your specific school placement directly from the Regional Education Authority
7. Attend our Induction Meeting
8. Start the placement at school
9. Get settled in Spain
10. Begin this breathtaking experience and make the most of your time in Spain!
---
Why Choose ConversaSpain to Teach in Spain?
These are the main highlights for candidates seriously considering the opportunity to teach English in Spain with ConversaSpain and wanting to make this exciting opportunity a reality.

1) Live in Spanish Regions And Experience the Real Culture
The schools are mainly placed anywhere in the Madrid area, within Castilla-La Mancha and all over the Region of Murcia. All the options are good ways to experience Spanish life, due to cultural and economic factors:
- It's a great opportunity to completely be immersed in the culture of Spain and get to know the wonderful people who live there. Discover local festivals, try new and unfamiliar dishes made by those who know it best, learn about traditions and the history of the people, and truly come to understand the Spanish people.
- All the options are affordable in terms of living. Rent can be up to half the cost of inner city living and life is generally more relaxed. At the same time, Spain public transportation system is well known due to its low cost and convenient network.
2) Teach in Schools: the Best Way to Experience True Spanish Education
Over the last 20 years, Spanish public education has improved greatly and more recently, bilingualism has become an important issue. Spain is putting a lot of effort into bringing native English speakers to teach the new generations and provide them with exciting, international opportunities.
3) Get Out of the Comfort Zone and Learn Life Skills
Those who teach English in Spain place themselves outside of their comfort zone and become more than an ESL teacher. Although taking a step into the unknown can be daunting, there is a good support network with ConversaSpain. Moreover, participants become ambassadors of their culture, assisting with so much more than just teaching English as a second language.
4) Learn a new language, Spanish, while Living in Spain
As previously mentioned, knowledge of the Spanish language is not a requirement to teach in Spain with ConversaSpain. It will be the responsibility of the participant to decide the extent of which to improve one's Spanish. It is very easy to arrange conversation classes or tandem exchanges with friends or fellow teachers. Spanish is one of the most popular languages to be learning. With over 400 million native speakers across the globe, Spanish is the second more commonly spoken language after Mandarin and before English. Learning this language will certainly open doors and create opportunities not only in Spain but across Latin America and the USA.
5) Gain International Experience to Boost Future Employability
Gaining valuable experience abroad and in an international setting is extremely valuable nowadays. Employers not only look for work-related skills and educational background but for life skills. By teaching English in Spain, living in another country, embracing another culture, and placing themselves outside of their comfort zone participants gain so many other transferable skills for their resumes. These range from improving cultural awareness to working in a team; from preparing classes and presentations to demonstrating intercultural skills.
One step closer!
Fill in the online application form